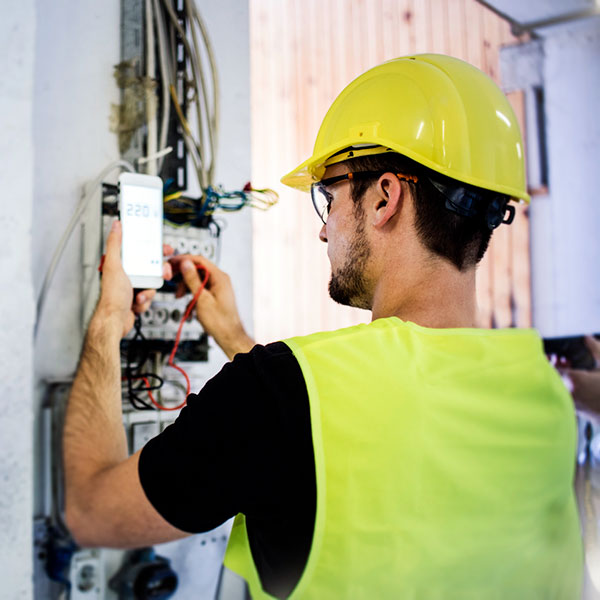 Our asbestos trained electricians are fully qualified to work with all types of asbestos removal to ensure your premises are fully operative in the shortest time possible.
Asbestos Could Mean Loss of Service
The older a building gets, the more maintenance it needs. Sometimes this is due to general deterioration, sometimes past work no longer meet regulatory standards, and sometimes unexpected damage demands immediate attention. But if your property has asbestos, risk of contamination means even minor repair jobs can become major disruptions.
Before it was banned in the UK, asbestos was routinely used in fuse boxes, switchgear, wiring and ducting. Its use in panelling and fire breaks also means that, even if electrical components do not contain asbestos, wiring may travel though areas that are laden with it. This makes electrical maintenance an asbestos mine-field. With the wrong contractors, progress is slow and businesses can be put out of action for weeks or even months.
We Will Have You Back on Your Feet in No Time
At Cotech Solutions, we understand that downtime has a knock-on effect. Planned or unplanned maintenance can result in lost customers and unmet expectations. That's why we pride ourselves on reliability, flexibility and efficiency. We liaise with every customer to ensure that our electricians have a full understanding of the job at hand and the impact it could have for your business or service. We then coordinate all necessary repairs and maintenance work, ensuring that our teams work quickly around your needs, so you can get back to doing what you do best.
Want to minimise the shock and disruption asbestos can cause for your business? Click here to request a quote or call one of our team on 0141 8832408.