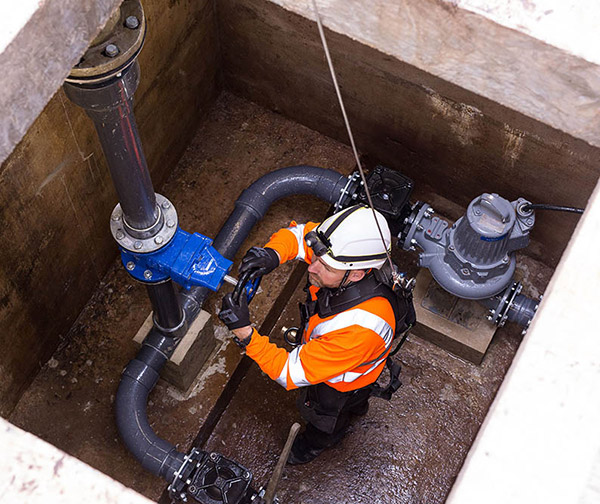 Our engineers at Cotech Solutions are experienced and qualified to work in asbestos affected confined spaces such as ducts, voids, tanks and so on.
We can assist and refurbish in all asbestos affected areas including tracing electric cables and pipe work.
Our confined space trained engineers can work in low, medium or high-risk areas and we can provide asbestos trained rescue teams.
Before carrying out any work in a confined space we will carry out a suitable and sufficient assessment of the risks for all work activities that must be carried out for the purpose of deciding what measures are necessary for safety. This will means identifying the hazards present, assessing the risks and determining what precautions to take.
At Cotech Solutions our team of engineers can respond 24/7 to emergency situations.
Why not let us take the risk, stress and disruption out of repairs and maintenance? Click here to request a quote or call one of our team on 0141 8832408.